Our sample kits are available in our LOKTAH ROES software, as well as online through the Loktah site.
Links to site:
Album Cover Swatches
Frame Corner Samples
Mat Samples
Paper Samples
See guide below on how to order through ROES app: 
1. Open ROES and find the products section on the top left corner
2. Click the arrow to scroll to the right until you see "Sample Sets"

3. Click on "Sample Kit" to refresh
4. Here you will find all of our available sample kits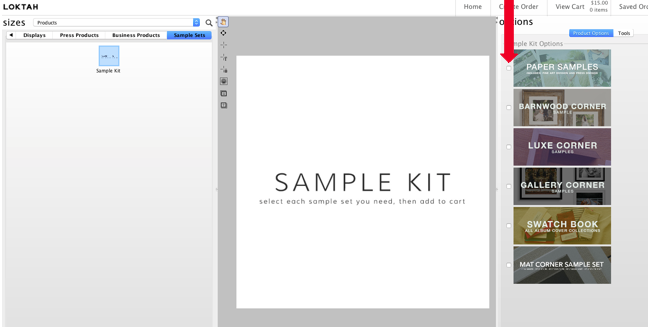 5. Click the white box next to the sample kit you need. Multiple boxes may be selected at one time when ordering more than one kit.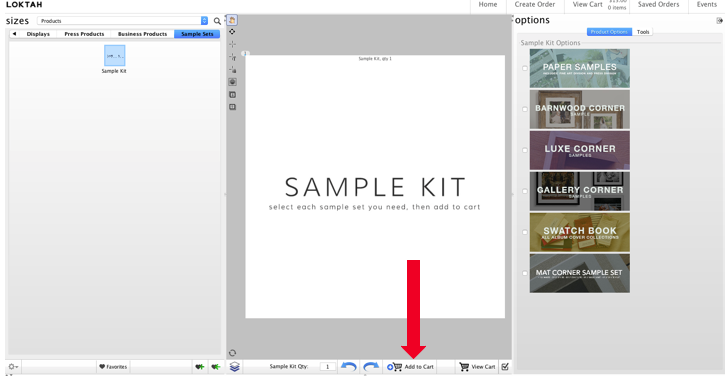 6. When you are finished selecting your kits, Click "Add to cart"

(If no specific kits have been chosen your order will ship without samples. Choosing the specific kits informs us of which samples you would like to receive.)